This is an ongoing thing I do whenever inspiration or depression hits me. A collections of text, illustrations and doodles done over the years. Visit my
Tumblr
for more. 
POTHOLES AND THEN SOME
'I feel as if I am this big ball of potential, of spark, ready for ignition...only to crash mightly unto the runway before sunset even falls upon this bleak city. I'm trapped and desperate and in no fit for further rejections I've caused. In this sea of strangers, tired and weary strangers, I grew stronger and wiser, but no different from anyone of them: I'm here. We're here. We maybe together but I'm going through this completely alone, and there's just nothing I could do about this but to escape and be free, finally. 
 
And in a world of potentials, that is no easy feat. I have to go through this and find hope, like locating a needle from a haystack. Nonetheless, I'm still moving. In circles or not.'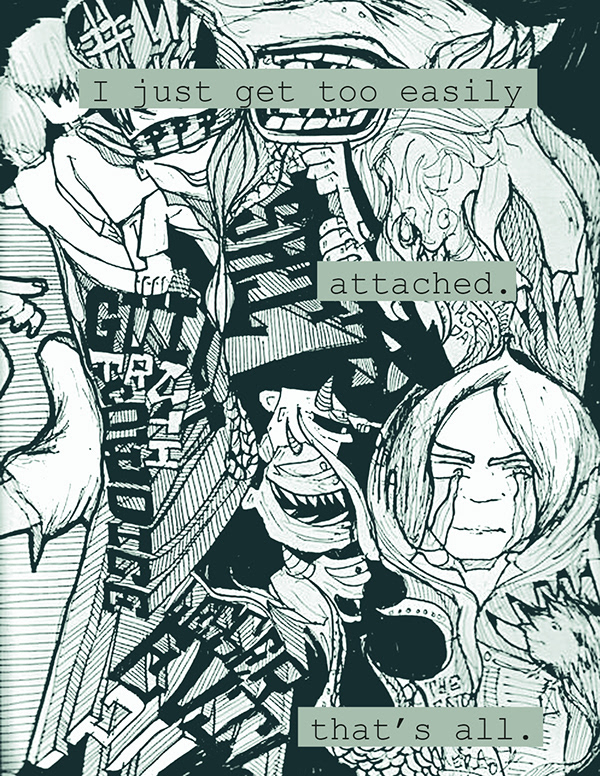 I'M NOT A KID ANYMORE 


Nothing's been easy for the last couple of months and I'd be lying if i said I can't remember the last time I felt so challenged to do something to change my current situation as I have always been comfortable with things. It's not a bad thing to be face-to-face with walls of problems and crisis and I'm not about to play the victim because I know something good's gonna come out of this. That's usually the case, right? I'm thankful for the bad days because they make the good ones a hundred times better. They really do.
 
So I turned and focused myself on the things that re working out instead. Like my personal life, I am also going through a transistion, art-wise. I'm not so sure which style fits me best or even which medium to stick to long-term so I am experimenting. I wanted something more storytelling-type because that's what I'm in the mood for now, telling stories. 
 
I know the title sucks, btw. I'll think of something way better.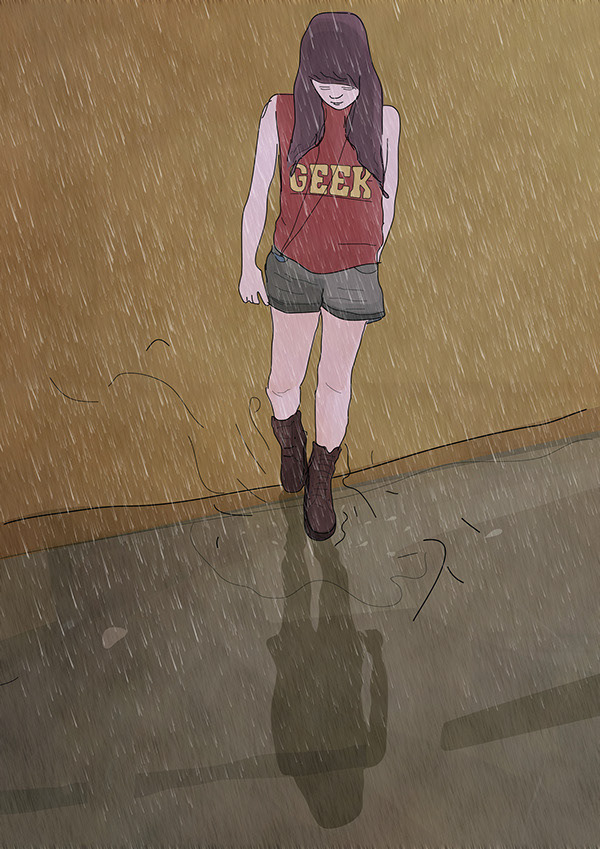 INSIDE THE BLACK SKETCHPAD
A bunch of doodles, portraits and daily conundrums from my small sketchpad, which is a regular sight inside my bag. I will update this folder often. Perhaps, more often than the rest as I enjoy doing these. Hopefully, the subject will be smiling next time. I have a thing for crying. Probably cause I rarely do.