THE CONCEPT
We worked alongside our client, Globe Telecom and YouTube in producing this digital campaign centered on the former's product, GoYouTube10, which is a promo that essentially gives Globe subscribers a 1-day access to YouTube and Dailymotion videos up to 100MB for only P10 (.19c USD). Perfect for users who are on-the-go, and most importantly, on a tight budget!
For the interactive masthead, the idea is quite simple: embedded holistic lifestyle-themed web videos inside a 970x500 banner, in which the user can access on the multiple-split-screen interface, with each screen representing a certain persona from our demographics.
HARNESSING THE IMPACT OF AN EFFECTIVE DIGITAL ART DIRECTION
To distinguish default, and active states, I used saturation as my principle. Unsaturated stills for the latter, and default coloring for the former. Going for the modern, minimalist look, we opted not to use the brand's other assets such as illustrations outside of the first, and end frames in order to ensure than the focus is on the 5 different web videos, and the straightforward user experience (from being driven to click the banner, all the way to finishing a video)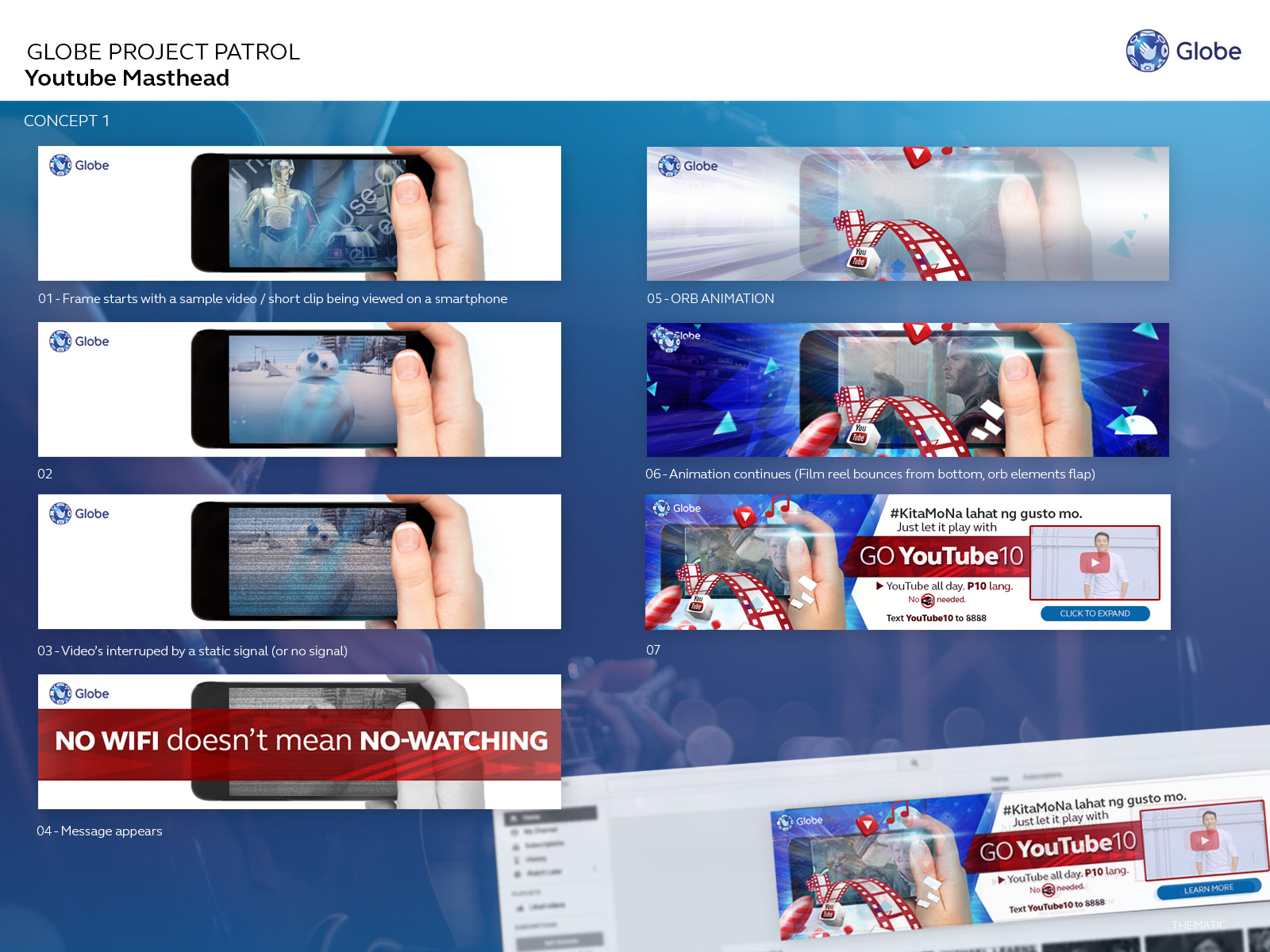 COPY-DRIVEN BANNER ADS WORTH A CLICK
The rest of the still banner ads distributed online were primarily copy-driven, strong and action-driven messaging that eventually led people towards the client's website, where the microsite is hosted.