Dubbed as "Blue Harvest", this is a months-long, highly ambitious, uber-fun project that covered: Interactive Google and Facebook ads, branding, UX and writing, content strategy, conceptual social media, and split-screen digital storytelling with the goal of promoting the corporate partnership of Globe Telecom and LucasFilm and one of the most awaited films of this generation, Director JJ Abrams' Star Wars Epi 7: The Force Awakens. To say that this is one of my biggest projects to date is an understatement. As a designer, creative, and someone who grew up watching Star Wars films, this was a dream come true.
And behind every grand dream is a process, synonymous to hardships, patience, resilience, frustration, humility and all the good stuff that makes it
absolutely
worth it. This eventually became the holistic framework for my future projects. I took everything I learned (the hard way) from this project to the next --- hoping that my lucky stars land me projects similar or better than this one.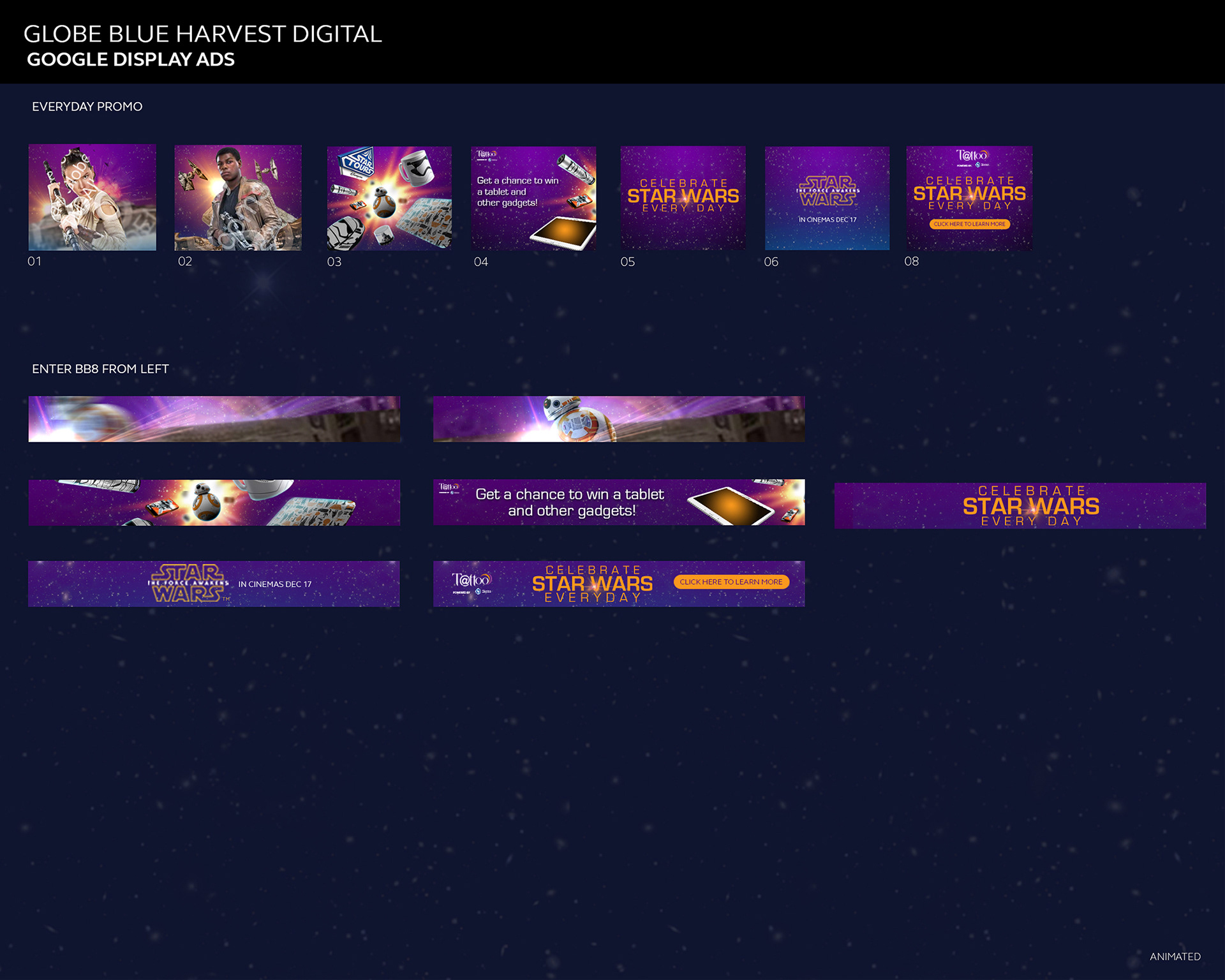 CREDIT WHERE CREDIT IS DUE
Some of the live links can be viewed through here: